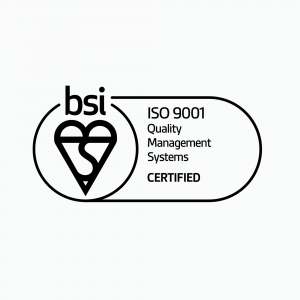 We are pleased to announce Cobwebb Communications Ltd is ISO 9001: 2015 Certified!
Our vision is to be the most enjoyable software company. We know that is always evolving and we wanted to do more to support that vision. We decided as a team that we wanted to apply for ISO 9001: 2015 certification a few years ago. We have been working on this certification behind the scenes and at the same time improving our business processes within our team and for our customers.
We recently received confirmation that QUALITY MANAGEMENT SYSTEM ISO 9001: 2015 CERTIFICATION from The British Standard Institution(BSI).
ISO is one of the most rigorous and well-regarded standards in the world. Cobwebb Communications were audited by BSI, and were presented with their certificate in August 2020.
Gaining ISO 9001:2015 reinforces Cobwebb's relentless focus on creating industry-leading products and services, measured against global benchmarks of industry excellence.
To download Cobwebb's Certificate of Registration, click here.