We treat every project with a proven methodology for delivering successful projects enjoyably.
We have defined and refined over hundreds of project deliveries. We continue to review and improve our process based on internal and customer feedback.
Please have a look at the diagram and definitions of each of the 15 stages below.
Process Stages
Procurement
Development
User Acceptance Testing
Go Live
Support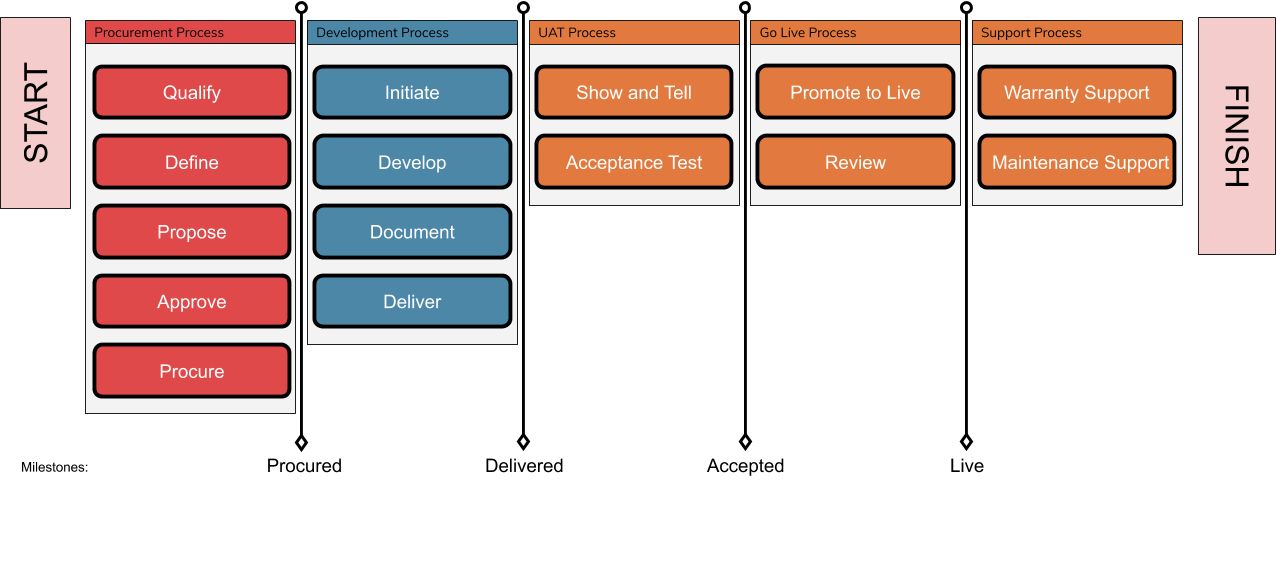 The 14 stages and 4 milestones are described below:
PROCUREMENT PROCESS:
QUALIFY – The technical and financial viability of the solution is investigated
DEFINE – The solution is defined, test plan agreed and service estimate is complete
PROPOSE – The solution is proposed and confirmed to be a best fit
APPROVE – The solution is signed off by the customer
PROCURE – Financial and legal terms are completed
MILESTONE: Procured – The scope of the solution has now been agreed by all parties and the development stage can begin.
DEVELOPMENT PROCESS:
INITIATE – The development and delivery timeline, UAT start date, Go Live date and final specifications are all confirmed. Responsibility for the project is officially transferred to the Professional Services Team
DEVELOP – The solution is developed
DOCUMENT – End-user documentation is completed base on specification
DELIVER – The solution is delivered into the customer's test environment
MILESTONE: Delivered – The solution has been developed to the specification and delivered to the test environment of the customer.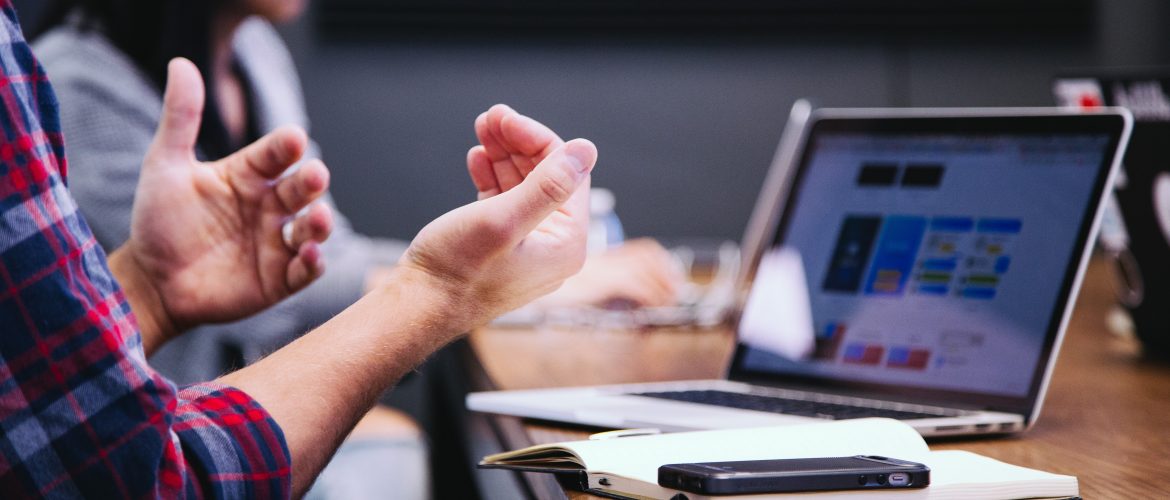 UAT (User Accepted Test) PROCESS:
SHOW AND TELL – A show and tell of the solution is given to the customer. Responsibility for the project is officially transferred to the customer.
USER ACCEPTANCE TEST – Full testing of the solution is performed by the customer, fully supported by Cobwebb, in line with the test plan. The solution is signed off as meeting the specification.
MILESTONE: Accepted – The solution has passed the test plan and has been confirmed to meet the specification.
GO LIVE PROCESS:
PROMOTE TO LIVE – The solution is promoted to live. A 'Live Test' is performed.
REVIEW – An opportunity for quantitative analysis of the project KPIs and for stakeholders to give feedback on lessons learnt and a chance to celebrate the achievement.
MILESTONE: Live – The solution is now fully operational.
SUPPORT PROCESS:
WARRANTY SUPPORT – Behaviour not in line with the specification is rectified.
MAINTENANCE SUPPORT – The solution is maintained in a stable state.