Top Tip #4: Spooled file tools & housekeeping
November 2018
Did you know that if configured correctly, your IBM i can take care of a lot of your company's housekeeping automatically?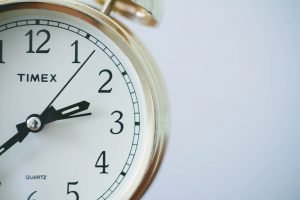 Cobwebb Document Management doesn't stop at managing the documents that go to your customers & suppliers from the IBM i, we also take care of the internal documents.
With many documents being distributed physically and electronically via Cobwebb, it pays to stay on top of the virtual paper trail. Whether spooled files or documents require backing up or removing permanently to retrieve space, Cobwebb Document Management can automate these tasks so you can get on with the more pressing activities.
Check the stats! View how many documents have been processed by type and keep up with the metrics.
Set up the housekeeping in Cobwebb for a clean view on the processed document.
Automate the management of document archiving in Docstore to keep searches relevant.
Reduce the impact on the planet by suppressing lengthy reports that are not relevant with Cobwebb Document Management.
Make better use of otherwise overlooked quality data by automating the distribution of internal reports and other system spooled files.
We hope you find these messages enjoyable.  Please don't hesitate to reach out to us with any questions on how we may be able to help.